Are you going round and round in circles, overwhelmed by the challenges in your life?
InFocus is a comprehensive education program offering a practical information, coping strategies, life skills and the opportunity for people to connect through their shared experiences.
The program is facilitated by professionals who have also been impacted by someone's drug and alcohol use and is free of charge.
By providing relevant information about drug and alcohol dependency, family responses, the change process and recovery; we aim to support a shift of focus from the challenges you are facing to a new way of living.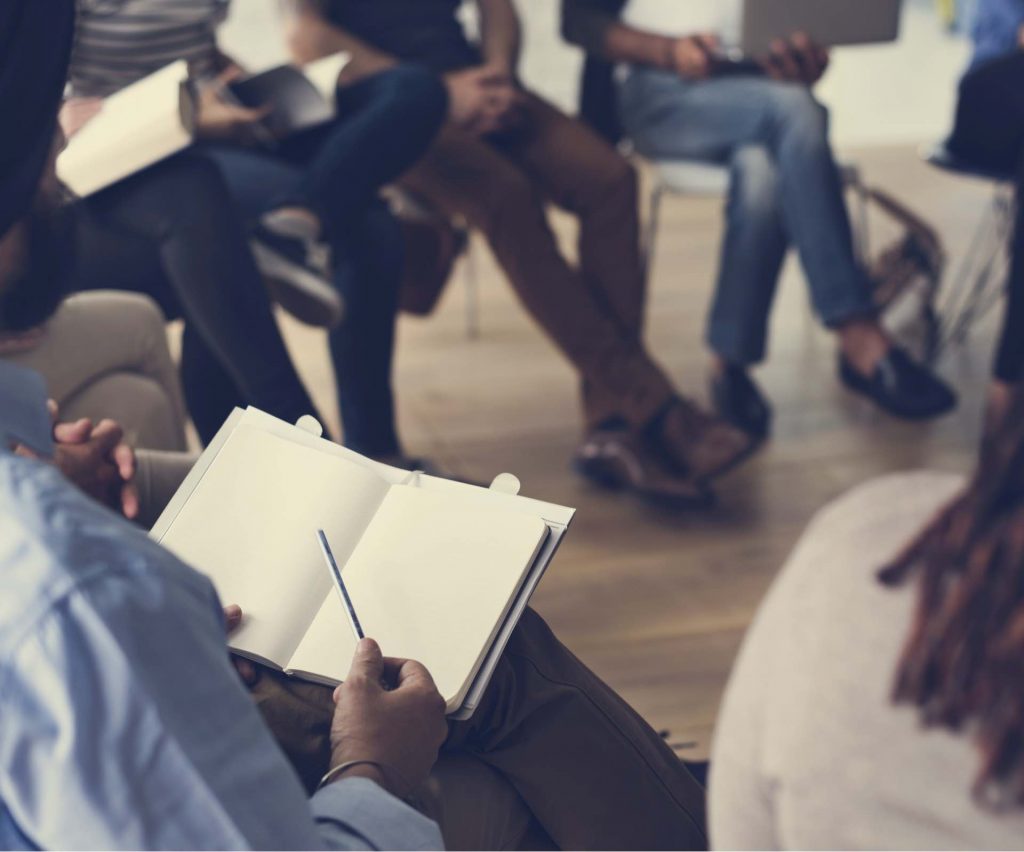 Register for an InFocus course
Find out more, please call Family Drug & Gambling Helpline on
See our Resources section for Participant Resources and more. We hope you find them useful and inspiring.
For more information, please see our InFocus FAQ's or our Outline of the InFocus Program
InFocus has turned my life around after realising we were babying our son. Things have been so different since that. It has changed everything'
This is a fantastic program and has been very beneficial for our family. We have definitely learnt some new skills to take away and put into action in our situation. We have been able to change our mindset and concentrate on our own lives
I was extremely hungry for information and knowledge. I could not have asked for more! With so much invaluable content to absorb, I now feel very relieved that I am much better equipped to cope with the uncertainty of the future.
I now feel much more empowered and confident about being able to communicate with my son in a more effective manner whenever I have the opportunity to do so – and I am very enthusiastic about not allowing my automatic negative thought patterns to run.
We admire how powerful your job is to make a difference in the community to help families in need as they are so affected as well as their loved one by the drug use.
I got a great deal from doing the course and would very highly recommend it to any other parent who is faced with dealing with their child's issues with addiction and mental health.
Life is still a see-saw of emotions but the InFocus program has helped me make my own behaviours more consistent based on my greater knowledge and insight.
I still pray for a better life for my daughter but I know now that this will mostly be up to her and I must move forward with my life.